Mechanical Service & Support
Mechanical Geochrons Restorations
About half of the work we do at Geochron is restoration work. We restore the clocks to be brand new with updated features back to the state of the clock's original beauty.
You will require the original box to send the clock or if you don't have it then you can get a repair carton from us.
Replacement Parts
• Replacement of all impaired components with a new one
• Restoring the glass and front panel
• The inclusion of current Mapsets; Topographical and/or geopolitical
• Replacement of motors
• A manufacturer's 3-years guarantee on the drive train, plus a 1-year guarantee on others.
For those who are considering repairing the clock yourselves, we can send components to you, but we strongly advise otherwise.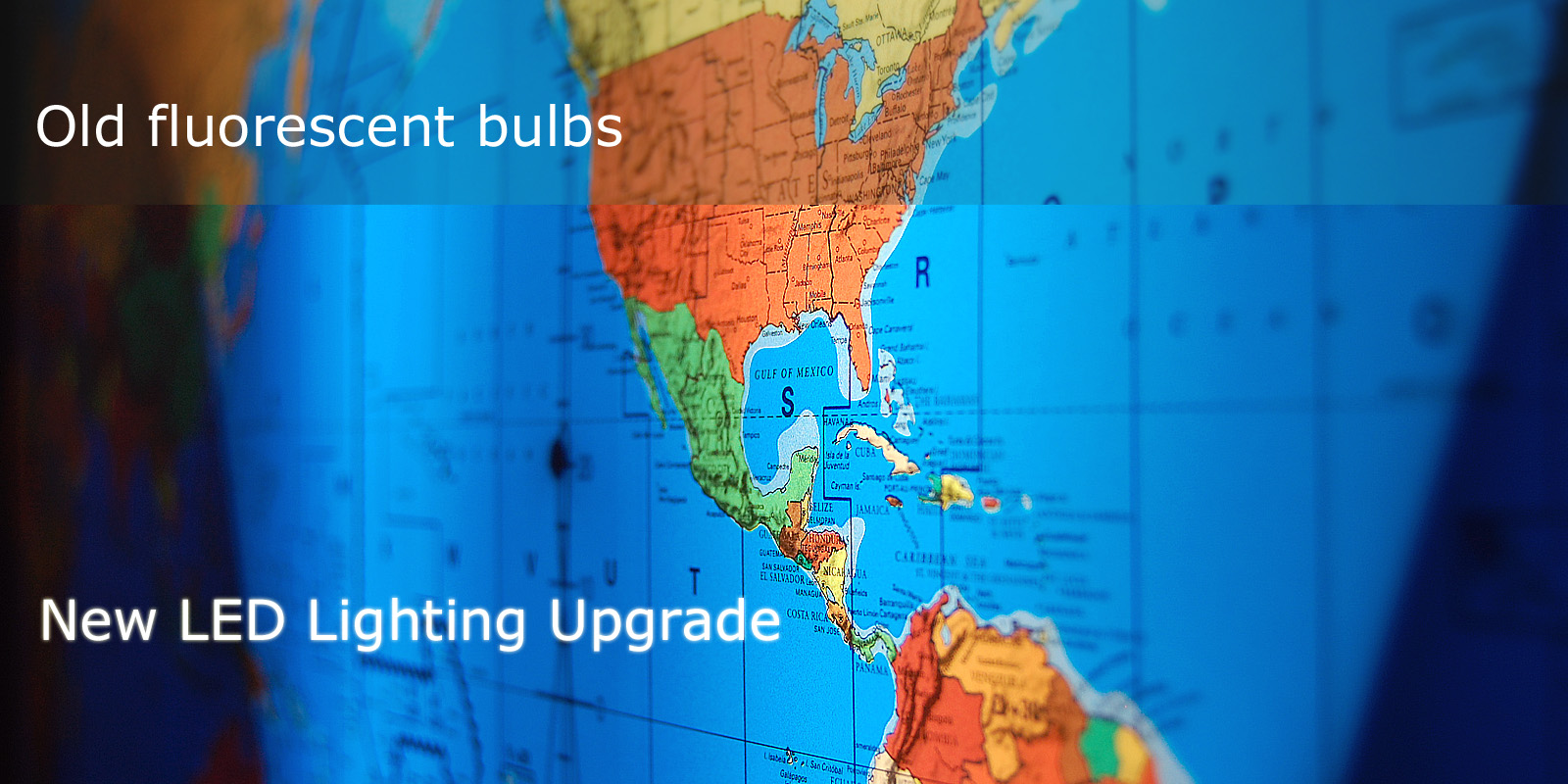 Upgrade Options for Display
LED Lighting System
There is a possibility of upgrading your old Geochron to use the LED Lighting system by simply sending us the lighting tracks. Though, all new Geochrons have been built with a LED Lighting system. Check here for full details about the LED lighting system upgrade.
Sunlit Analemma
In contrast to the shadow showing the sun's position on the previous Analemma, the rebuilt Geochron has been improved with a LED Sunlit Analemma which switches the sun into a colourful yellow jewel in the middle of the map. Read more a here.
Dimmable LED Lighting System with Remote Control
Using the remote you can select the brightness of your Geochron, as well as turning it on and off.
Buy Back or Trade in Program
Perhaps you have an impaired Geochron, you can sell it to us and we will rebuild it. Such rebuilt Geochron are usually offered out as a charity for school, or as our industry special.
You have the chance to take 15% off the cost of a new clock if we can have your old one. Check details on our Buyback Trade-in Program here.
More Support
Maybe you wish to change the location of your Geochron within your office, from a surface mounting to a flush mounting, or you've lost the instruction manual of the clock – or perhaps you don't remember the procedure for replacing the bulbs..
Then you can check the Support Documents, or call us on 01923 777 477.
Legacy Lighting System
Bulb Replacement
These bulbs can be bought at home improvement shops. They are as follows: Florescent Lamp #F15T8D. It is best to take the old bulb along. Alternatively you can order directly from us.
Hundreds of Tiny Parts
There is a plethora of tiny parts which include different shapes and sizes of gears, sun shades, screws and washers. They are too numerous to list here. For those who wish to fix some parts by themselves, you can secure the parts from our store. You can take a photo of what you need, and contact us.